Archive for the "News" Category
June 08, 2021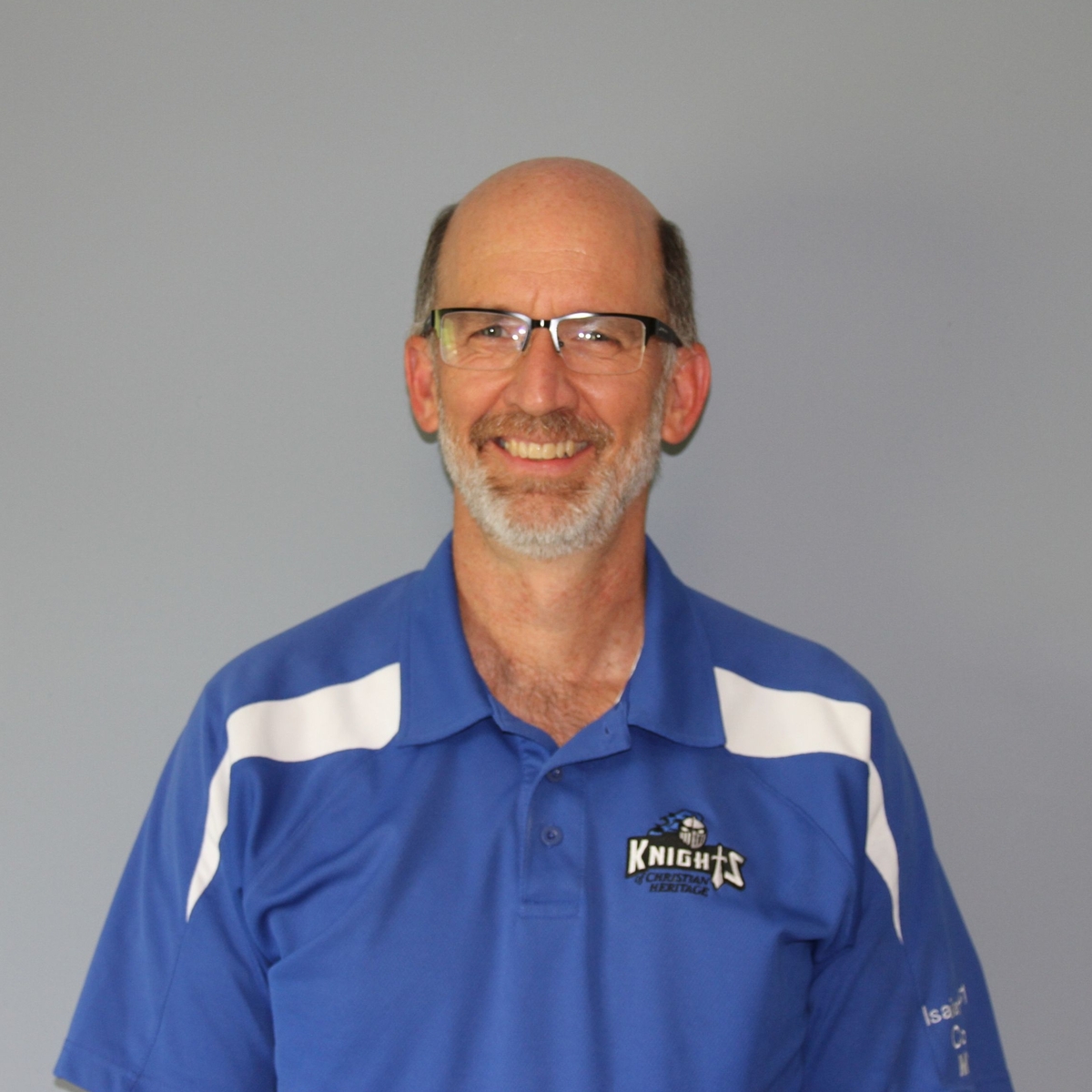 After 22 years of impacting lives through education, Mr. Eric Miller has announced the end of a chapter as he retires from Christian Heritage Academy.
It is evident that Mr. Miller's path to the classroom was paved by the Lord. Before becoming a teacher, Miller was reluctantly working towards service in the pastorate. Consequently, he pursued a BA in Biblical Studies from Piedmont Bible College. Unbeknownst to Miller, the Lord would use his education from Piedmont to make a lasting impact in the lives of many through education.
This impact began when the Lord opened the door for him to teach at Martinsville Christian School. Miller quickly grew to love education. After three years at MCS, Mr. Miller sent an email to the headmaster at Christian Heritage Academy - seeking a position in Bible, computer, and mathematics. Imagine his surprise when he learned that the Bible, computer, and mathematics teacher had just announced his retirement. The Lord was once again paving Miller's path for service at CHA.
Miller taught many subjects during his time at Christian Heritage Academy. Subjects taught include the following: Math 7, Pre Algebra, Algebra, Geometry, Precalculus, Calculus, Consumer Math, Physics, Bible, and boys' Health/PE. No matter the content area, Mr. Miller left an impact for Christ.
One of the greatest areas of impact that Mr. Miller made at CHA was within the Bible department. In this department, he started the flagship senior Bible class on worldview comparison. This class, Understanding the Times, was focused on helping students develop a Biblical worldview within a postmodern world.
In line with his heart for worldview training, Eric Miller pursued personal development in this area when he became a Colson Fellow in 2018.
Overall, Miller's footprint reached far beyond the classroom. He started the Cross-country program at CHA in 2005. Miller successfully coached XC/Track for 14 years. In that time, he impressively led the team to three VACA State Titles.
Whether in the classroom or on the field, Miller's heart for meaningful connections was apparent. According to Miller, "My favorite part of teaching has been the connections I've made with kids, whether it be through cross country coaching, praise team, or just helping them with their life's questions and struggles. Those are the relationships that have continued into adulthood."
Looking back over Miller's 22 years in education, there is no doubt that the Lord went before Him and paved for him a purposeful path. Through education, sports, the loss of a classmate, and more, the Lord used Eric Miller to make a difference for the Gospel.
Head of School, Mr. Tony Quist, commented, "Mr. Miller has always impressed me with his breadth of knowledge and his ability to connect with students. His teaching style reminds me of the Theodore Roosevelt quote, 'Nobody cares how much you know, until they know how much you care.' He's been a source of consistency and stability for CHA for many years and we're going to miss him tremendously."
Miller may be stepping away from full-time teaching but not from the work the Lord has for him. He and his wife will continue serving at their church plant, Redemption Church, in Roanoke. Miller serves on the worship team, teaches multiple classes, and serves on the leadership team at Redemption. In addition to serving at his church, Mr. Miller plans to tutor in a one-on-one capacity.
Please join us in celebrating Mr. Miller's 22 years of service at Christian Heritage Academy.
Recent Posts
Categories