Home Of The Knights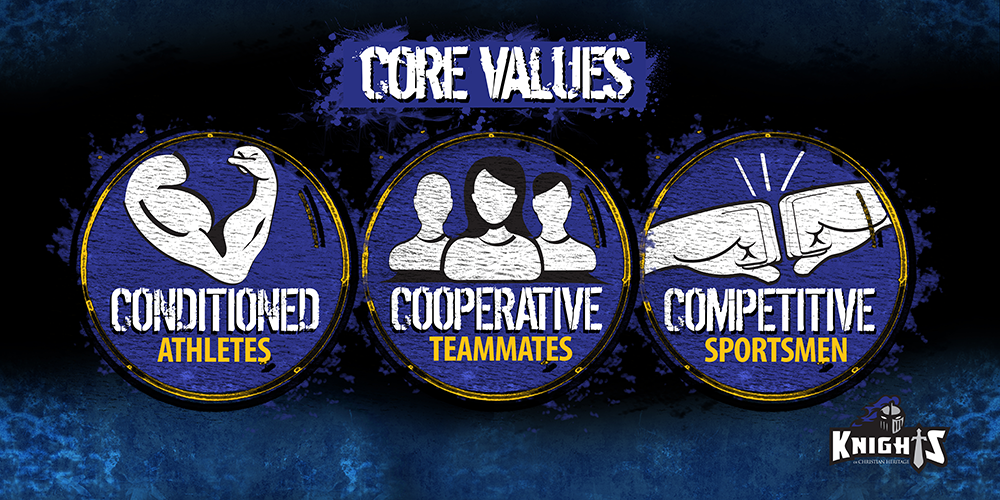 Christian Heritage Academy is home to the KNIGHTS! Our school mascot reflects our desire to equip students academically, socially, and spiritually to fight the good fight of faith. What time is it? KNIGHT TIME!
3 Core Principles of CHA Athletics (Currently Revising Athletic Handbook)
Conditioned Athletes
Physical - natural ability, most often the game changer at this level
Mentally - understanding game and role, know what to do before you're told, the real game changer at this level
Cooperative Teammates
Commitment to the team, sport, program, school —parents, need your commitment here too.
Work hard to push and support others
No room for showboats, grandstanding, or self-promotion —the success of each individual player is measured by the success of the team.
Competitive Sportsmen
Known for our high caliber of christlike sportsmanship —bare the name and image of Jesus Christ, conduct will always need to reflect that
Evidence in how we conduct ourselves towards other teams, players, coaches, referees, parents and guests
Overall - how you carry yourselves and behave.