Program Overview
Christian Heritage Academy Online opens doors to new opportunities for parents and students by offering a greater level of flexibility in Christian education. The program offers biblically integrated courses for high school and college credits through a partnership with Liberty University to students who wish to explore the flexibility of this approach while pursuing their high school diploma and options for more than 10 different Associate Degrees.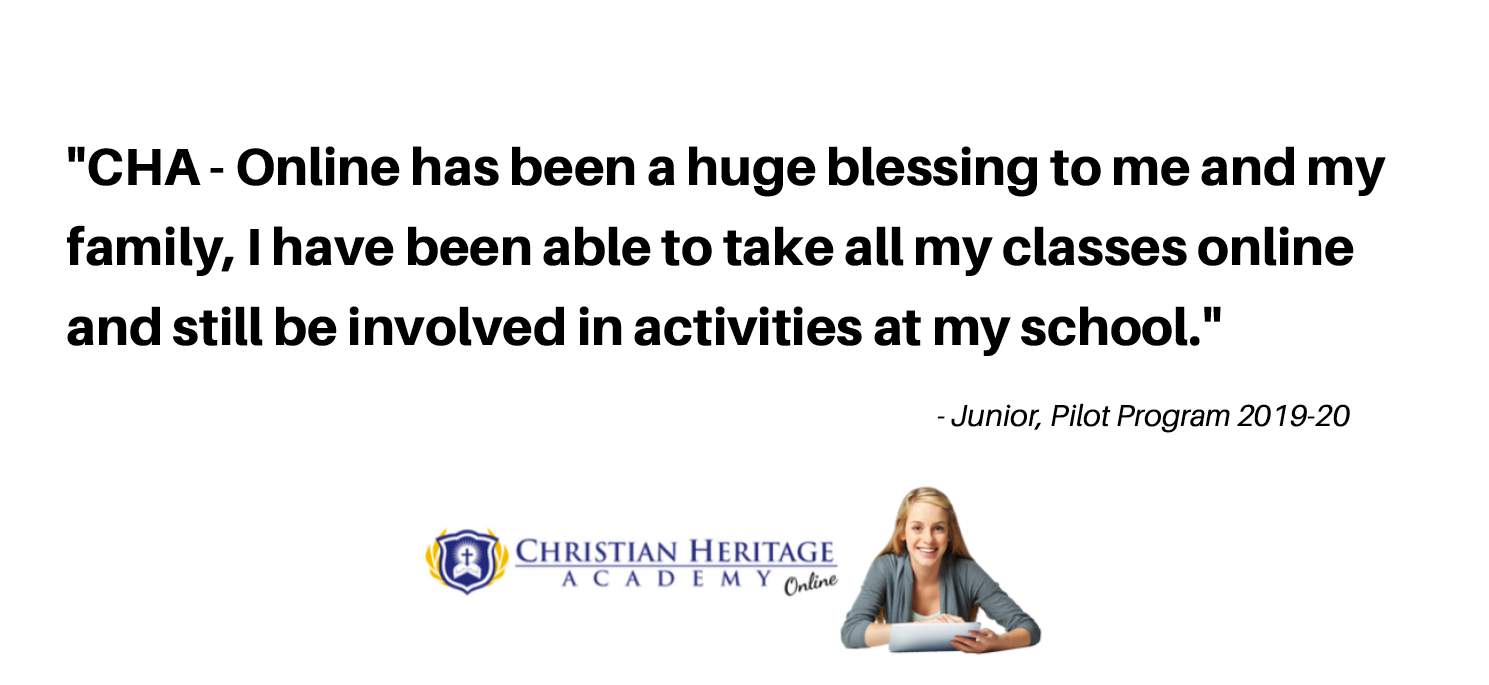 CHA online courses provide a wide variety of subject material at a significantly lower cost. While online courses are on average 25% less expensive than traditional CHA courses due to lower overhead and costs, the benefits of being a CHA Knight remain unchanged! Students choosing the online program are considered full-time CHA students and are eligible to participate in all facets of CHA student life.
Download Our FREE CHA Online E-booklet Today!
Now Accepting Applications
Contact Joshua Smallwood for information on pricing and program benefits.

jsmallwood@chaknights.org
540-483-5855