Drama Club Performs Casey At The Bat
April 24, 2018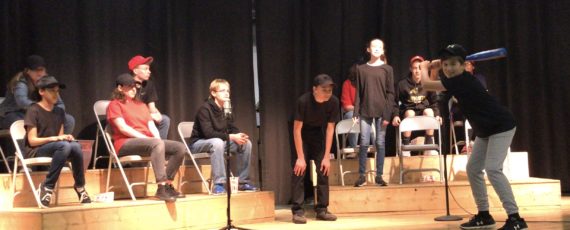 The CHA drama club has been working on a performance script of the poem "Casey at the Bat" by Ernest Lawrence Thayer. Students had the opportunity to perform for the audience at our annual Creative Writing and Arts Gala on Monday, April 23rd.
"The students have been working hard since January and they memorized their lines quickly. Mr. Keller and I were very proud of their performance and how they executed their lines," stated secondary teacher, Mrs. Spence. "Our lead performers were ironically called away for a baseball game and our understudies did a great job stepping into the roles of Casey and the umpire only two weeks ago."
The drama club is an integral part of CHA's club program. Students in drama club learn the basics of stagecraft, self discipline and the importance of creativity, teamwork, and presentation skills.