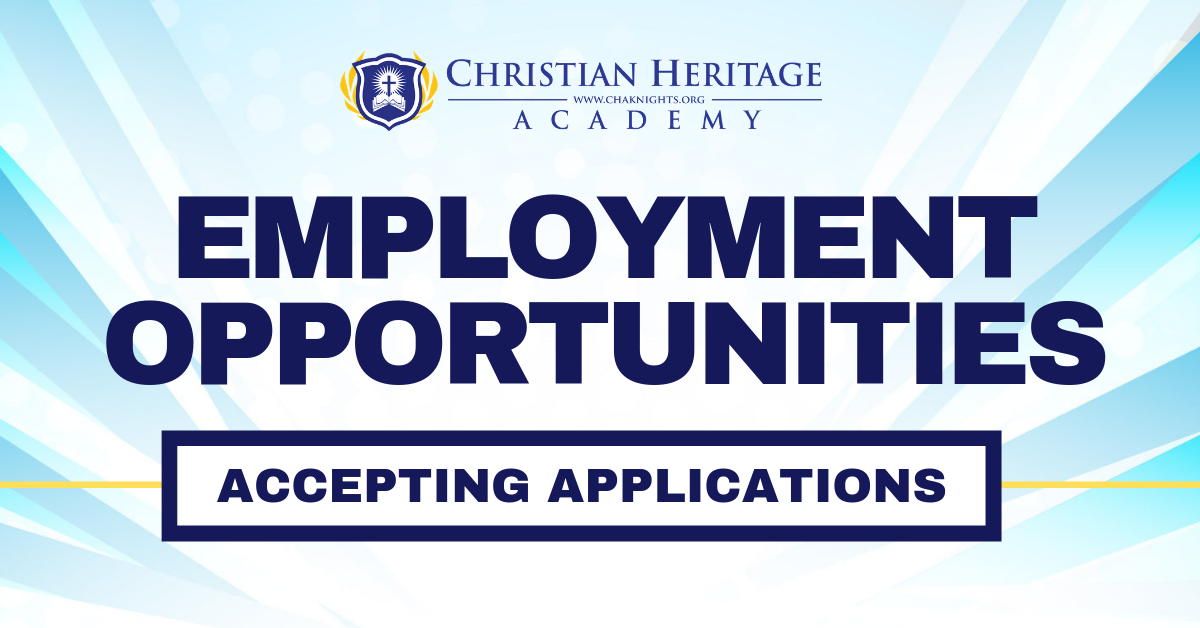 Christian Heritage Academy is eager to employ Christian professionals who are passionate about Christian education and desire to work in a school environment that's enjoyable, structured, conducive to teaching and learning, and where the pursuit of excellence for God's glory is a priority. If this sounds like the school environment you've been praying for, please take a few minutes to complete our online application and submit your credentials for review.
Now Accepting Applications For The Following Positions:
---
Substitute Teachers:

We are accepting applications for substitute teachers in all grade levels. Candidates must be a professing Christian, a member of a local church, and serve as a Christian role model both in and out of school. Clean background check required.
---
General Openings:

We collect applications for current and future positions all year long! Please be encouraged to submit an application so we can have your resume and information on file as new positions open up in the future.
---
Staff Openings
We are now collecting applications for an outstanding Athletic Director to continue leading our dynamic athletic program. Candidates must be a professing Christian, a member of a local Christian church and have experience in varying athletic capacities.