CHA's First STEM Night A Success
April 12, 2018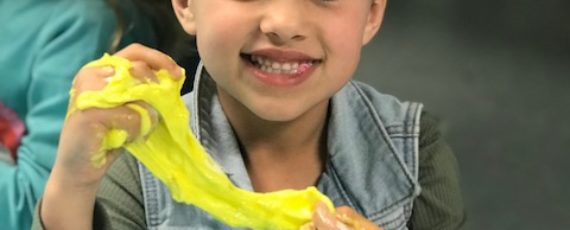 CHA families gathered on Thursday, April 5th to engage in a number of activities for the school's first STEM (Science, Technology, Engineering and Math) Night. This event was organized by upper school science teachers, Mary Ann Castaneda and Kathleen DeBoer in hopes of sparking students' interest in the fields of science, technology, engineering and mathematics. Families had the opportunity to view STEM related class projects before participating in breakout sessions where students further explored STEM experiments.
Head of School, Tony Quist, attended the event with his family and commented, "This was a great event and an exciting opportunity to celebrate the focus of STEM in our academic program. I'm looking forward to making it a part of our annual calendar of events".
Activities for the night included a slime station, an egg drop challenge, paper airplane challenge, spaghetti tower challenge, and an aluminum foil boat challenge.
"STEM Night turned into a evening full of science and fun. Students and their families were able to try different challenges that required them to build and test out their creations. The science department is already looking forward to next year's STEM Night with some brand new challenges to try," said Ms. Castaneda.