CHA Adds High School Cooperative Program to its Curriculum
October 14, 2019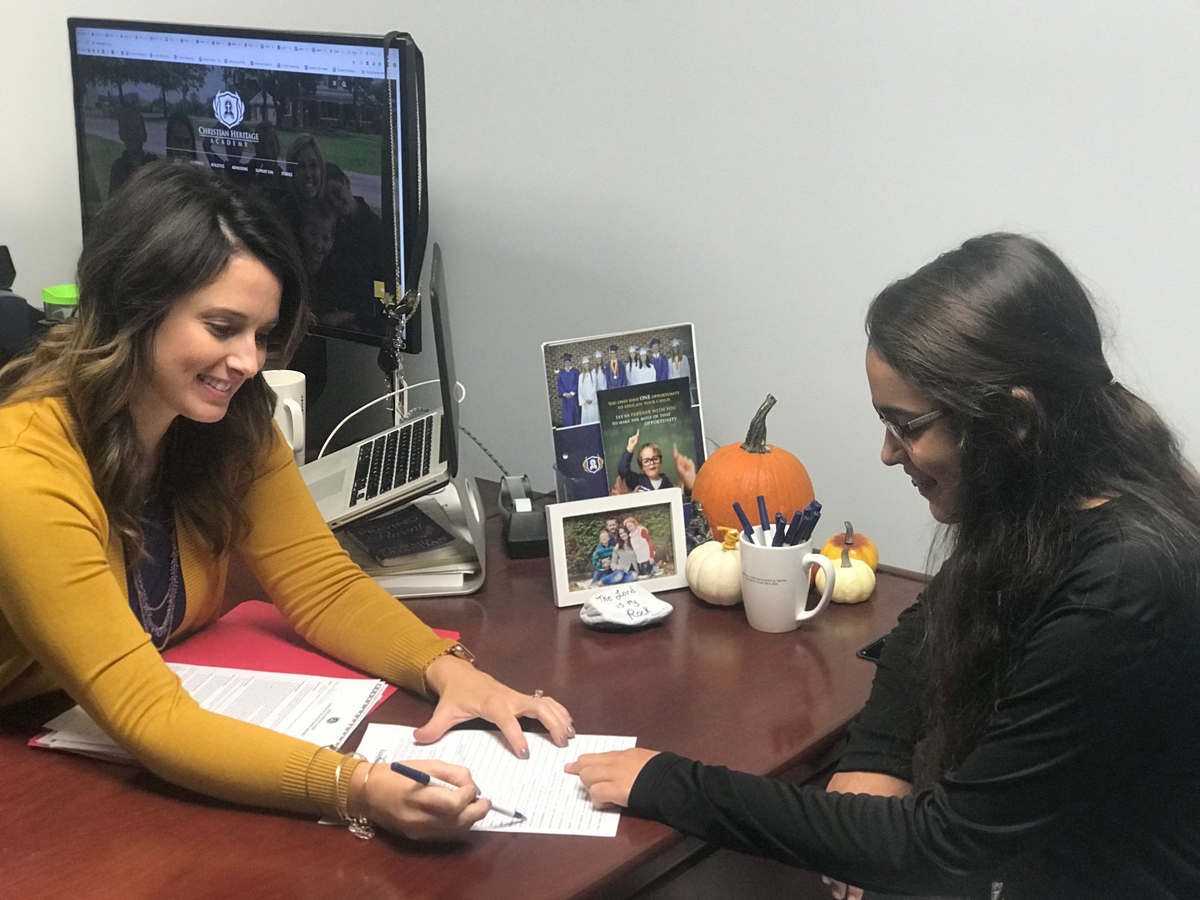 CHA Adds High School Cooperative Program to its Curriculum
An increase in responsibility and self-confidence, an opportunity to practice human relations skills, and a keener awareness of the link between classroom learning and the real world are among the benefits students gain from a high school cooperative program. Christian Heritage Academy now offers this opportunity to seniors.
Through the Cooperative Education Training Program, students are released from school early and have the ability to work a minimum of 280 hours in jobs that match their aptitudes. In doing so, they earn high school credit.
Tearra Sink is one of Christian Heritage's first students participating in the program. Working at a local State Farm agency, she even plans to take a certification exam in January in order to advance in her job.
"I love the opportunity that the co-op program has given me for my senior year. Not only do I get to leave school early and go to a job that I love, but I also will receive the last credit that I need for graduation," Sink said. " I feel that it's a great opportunity and I really appreciate the chance to get a head start on my future."
Supervising Coordinator Melanie Cassady visits each student on-site to help the student troubleshoot any issues, consult with the training sponsor and evaluate the student. The student is assessed on a wide variety of soft and hard skills including productivity, communication, attitude, initiative, reliability and the way that the student represents himself or herself through personal habits, language and grooming.
"Implementing a co-op program has been a goal for our school for several years and it's exciting to have it as an option for our students moving forward," Cassady said.
In addition to State Farm, Hometown Ice is also participating in the co-op program. Employers are expected to help develop a training program that exposes students to various aspects of the business, provides instructional materials, and guides students along the way.
According to EricDigests.org, which reports on current trends in education, employers benefit from such a contract, enhancing the business's reputation, providing an effective screening and recruitment opportunity, and leading to higher employee retention and productivity.
Christian Heritage Academy welcomes the opportunity to work with other businesses in the community as it expands its program. For more information on participating in the co-op program, contact:
Melanie Cassady
mcassady@chaknights.org
540-483-5855