Archive for the "Sports" Category
March 28, 2019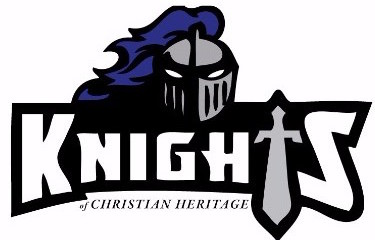 Spring sports at Christian Heritage Academy (CHA) are off to a raucous start to begin 2019. Featured sports this semester include track (varsity girls, middle school boys and girls), soccer (middle school girls) and varsity baseball.
Beginning the sports seasons was the track team, which has competed in two quad meets - one at Bassett High School (3/13), the other at Franklin County High School (3/20) - thus far. At Bassett, varsity member Sarah Atkins was the lone representative for the Knights, competing in the 200 meter, 400 meter and 800 meter sprints. In the 800, she set a new personal record of 3:48.10, surpassing her previous record by 6.21 seconds. Atkins, again, competed by herself at FCHS, appearing in two new events - the 100 meter and the long jump. At the close of the event, she had competed in four total events, which convinced head coach Todd King that she is "only going to continue to get better and better."
As for the varsity baseball team, head coach Brad Cassady has picked up right where he left off a year ago. CHA split its first two appearances in two entertaining games. On March 19, the Knights hosted Roanoke Catholic for the home and season opener — one that they will want to remember for quite some time. A 25-8 victory, including an eight-run 4th inning, propelled the victory. Five pitchers saw time on the hill, with three players going perfect swinging the stick. Ian Andersen the most noteworthy, tallying four doubles and a walk in his five at-bats. On Monday, CHA met Roanoke Valley Christian School, where it fell in a 12-8, back-and-forth game that was decided with only a few miscues.
"This was a great start to the season and a good test to see what we need to work on," Cassady said.
"I am excited to build on these two games."
Middle school girls soccer fell in its first appearance of the season, 10-0, against Faith Christian School on March 21. Greg DeBoer is the head coach of the girls team.
May 29, 2018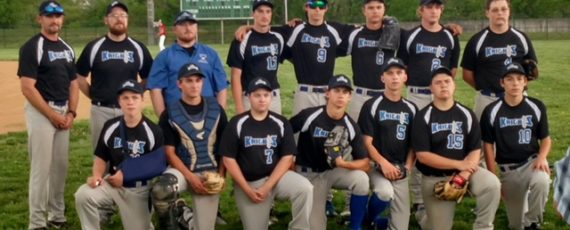 So it wasn't the first baseball season in the history of Christian Heritage Academy (CHA), but to say that it was the first season of relevancy wouldn't be much of an understatement.
"In our first baseball team meeting at the beginning of the season, I discussed with the guys about wanting them to be the foundation of many years of baseball to come at CHA," first year head coach Brad Cassady said in a note to the school. Cassady's group did more than lay a foundation — they fortified the future of the team with a successful year, tallying three wins against Temple and a season sweep of Timberlake. The majority of the team's practices were held on a soccer field, and when it had the opportunity to play on its home field at Waidsboro Ruritan Field, it was considered a luxury. Cassady can't help but be elated with his team's level of production with everything considered. "I couldn't be more proud of them," he said. "...[We] were in almost every game we played down to the last out."
In a season that desperately needed consistency, Anthony Turner provided that on both sides of the baseball. Specifically, pitching, where Turner undeniably dominated over the course of the season. The team's Most Valuable Player racked up three wins over the duration with over 75 strikeouts, including his no-hit, 20 punch-out performance against Timberlake Apr. 23. Ethan Riddle's opening plate appearance of the season cannot be forgotten among the season highlights, too, where he homered in the Knights' 10-0 victory against Temple. Riddle also won the team award for the Offensive Player of the Year. "The season was a win in my book," Cassady added. "...They [the team] deserve to hold their heads high and be proud of all that they have accomplished, and they have definitely set the bar high for next year's team."
---
About the Author

James Cameron Ross is currently a Media Studies major at the University of Virginia. Ross is a former student athlete at CHA and member of the Class of 2014.
May 02, 2018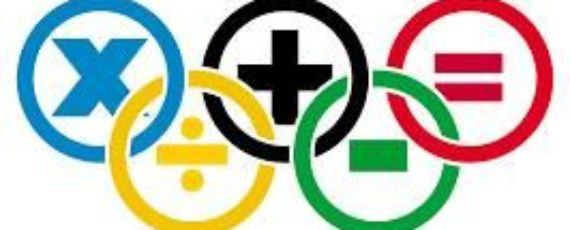 On Friday, April 27th, 26 students competed in ACSI's Regional Math Olympics Competition and returned in triumph with 15 students receiving top placements against 6 competing schools.
Math Olympics is a series of tests completed in several rounds within computation and reasoning categories.
We're proud of every student who competed in the Math Olympics and would like to congratulate the following victors:
3rd Computation
3rd place-Jessica DeBoer
5th place- Julia White
3rd Reasoning
2nd place- Matthew Robinson
3rd place- Adelyn Cassady
4th Computation
4th place-Emily Lopez
5th place- Jace Brabson
4th Reasoning
5th place-Wyatt Gardner
6th Computation
4th place-Jenna Pate
5th place- Camille DeBoer
7th Computation
1st place- Teresa Jamison
7th Reasoning
2nd place- Piper Doughton
8th Computation
3rd place-Ethan Craig
4th place-Brock Zorn
5th place- Catie Robinson
8th Reasoning
5th place-Evan Lawrence
Recent Posts
Categories