Quality Start: 2018 Knights Baseball Season Recap
May 29, 2018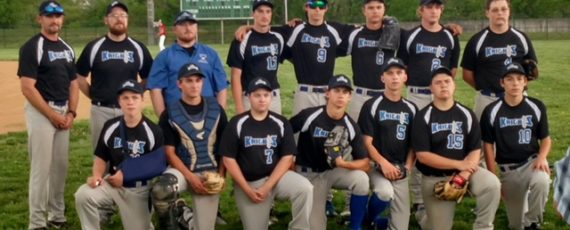 So it wasn't the first baseball season in the history of Christian Heritage Academy (CHA), but to say that it was the first season of relevancy wouldn't be much of an understatement.
"In our first baseball team meeting at the beginning of the season, I discussed with the guys about wanting them to be the foundation of many years of baseball to come at CHA," first year head coach Brad Cassady said in a note to the school. Cassady's group did more than lay a foundation — they fortified the future of the team with a successful year, tallying three wins against Temple and a season sweep of Timberlake. The majority of the team's practices were held on a soccer field, and when it had the opportunity to play on its home field at Waidsboro Ruritan Field, it was considered a luxury. Cassady can't help but be elated with his team's level of production with everything considered. "I couldn't be more proud of them," he said. "...[We] were in almost every game we played down to the last out."
In a season that desperately needed consistency, Anthony Turner provided that on both sides of the baseball. Specifically, pitching, where Turner undeniably dominated over the course of the season. The team's Most Valuable Player racked up three wins over the duration with over 75 strikeouts, including his no-hit, 20 punch-out performance against Timberlake Apr. 23. Ethan Riddle's opening plate appearance of the season cannot be forgotten among the season highlights, too, where he homered in the Knights' 10-0 victory against Temple. Riddle also won the team award for the Offensive Player of the Year. "The season was a win in my book," Cassady added. "...They [the team] deserve to hold their heads high and be proud of all that they have accomplished, and they have definitely set the bar high for next year's team."
---
About the Author

James Cameron Ross is currently a Media Studies major at the University of Virginia. Ross is a former student athlete at CHA and member of the Class of 2014.