Strategic Focus On Academics Leads to New Position at CHA
April 27, 2018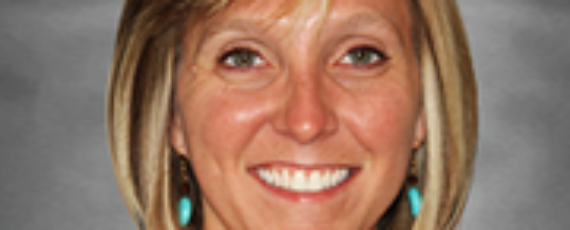 As part of CHA's continued efforts towards strategic enhancements and expansion, school administrators are proud to announce Mrs. Jessica Hacker as the new Associate Director of Academics.
In this recently created position, Mrs. Hacker will have a primary role in overseeing the school's expanding K4-12 academic program. She will provide instructional leadership for continuing improvements in teaching and student learning to enrich the quality of education and maintain the school's high standards of academic excellence. As CHA prepares to transition to a block schedule format at the secondary level for the 2019-2020 school year, Mrs. Hacker will be instrumental in facilitating professional development and providing faculty support to ensure a smooth transition and a successful implementation.
"My goals in stepping into this new position are to support our faculty members and to make sure our students are receiving the best education in the county," said Hacker "I am grateful for this new opportunity and look forward to assisting in the growth of CHA's academic success."
A life-long Franklin County resident, Mrs. Hacker holds a Bachelor of Science in Liberal Arts minoring in Education from Ferrum College and a Master of Science in Curriculum and Instruction from Averett University. Over the past decade, she has gained valuable experience and training through her teaching positions at local elementary/secondary public schools and in CHA's own K4 and K5 programs.
"Mrs. Hacker has a deep passion for Christian education and I'm confident that her skills and expertise will help us take our academic program to the next level," said Tony Quist, Head of School. "She is going to be a great support resource for our faculty and an asset to our administrative team!"
The hiring of Mrs. Hacker marks yet another accomplishment in CHA's five-year strategic plan known as, "Resolving for Excellence & Truth." Under this plan, CHA has already seen significant growth in enrollment and athletics after creating similar Associate Director positions to focus on those areas.
Mrs. Hacker will officially assume the new position and duties of the Associate Director of Academics on June 1, 2018.