Private: Cherished Educator Retires From CHA
May 17, 2018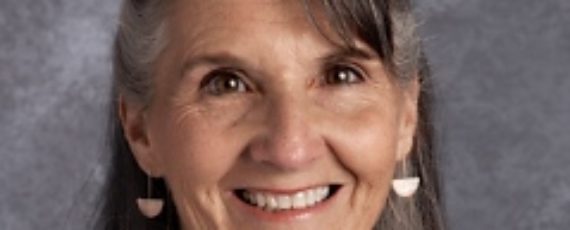 Rocky Mount, VA (May 17, 2018) - Christian Heritage Academy (CHA) announced today the retirement of one of its cherished educators who has served the CHA community for 31 years.
Mrs. Kathy Griffith came to CHA in 1988 and currently teaches elementary and secondary Spanish classes and girls health/PE; however she has taught many other subjects throughout her tenure. She holds a Bachelor of Science in Agricultural Economics from Virginia Tech.
"For 31 years I have been blessed to spend my days with my favorite people- the students and staff at Christian Heritage Academy. I love teaching, I love students, I love the freedom to teach creatively, I love being able to express my faith. My students' enthusiasm and humor energizes me, and I have always loved trying to figure out new ways to help them learn," shared Griffith.
Mrs. Griffith has made significant impacts on CHA, educating several hundred students over the years and continually guiding them with their wisdom and leadership. She will be greatly missed by all within the CHA community.
"Mrs. Griffith has placed Jesus first, her family second, and faithfully served the Lord in the ministry of her church and this school for many years. In fact, we are the school we are today in large part because of her sacrifice, commitment, and investment in Christian education at CHA. It's truly been an honor to work alongside a teacher of her caliber," said Mr. Tony Quist, Head of School.
The CHA community is extremely grateful for Mrs. Griffith's service over the years and prays for continued blessings on her future endeavors. Griffith looks forward to spending her time serving her family, church, and others.
With her departure, CHA is now seeking applicants for a Spanish teacher and a girls' Health/PE teacher. Interested applicants should send a resume to info@chaknights.org.