CHA Bible Teacher Becomes Colson Fellow
September 12, 2019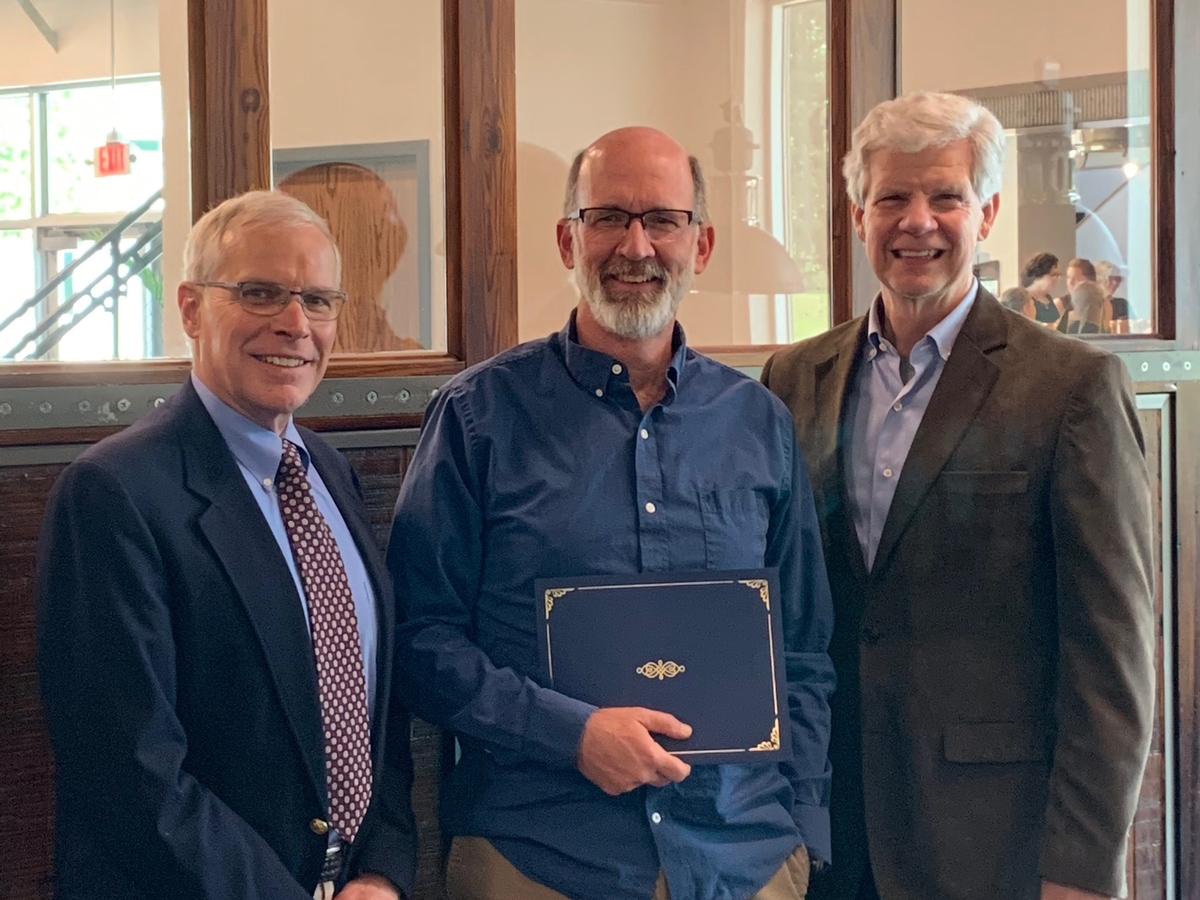 Miller officially becomes a Colson Fellow after completing the 10-month program. He is pictured with Barrie Winn (left), Director at the Carolinas Colson Fellows Cohort, and Bill Brown (right), Dean of the Colson Fellowship Program.
Eric Miller is a believer in the adage that learning never ends. A high school math and Bible teacher at Christian Heritage Academy for 20 years, Miller has successfully completed his fellowship with the Colson Fellows Program.
Miller joins over 1300 fellows across the U.S. and in 12 foreign countries who have taken on the mantle of being leaders of change and cultural counterpoints embracing a Christian perspective.
According to the Colson Fellows website: "Colson Fellows learn how to better interpret all of life and reality from a consciously Christian worldview."
The 10-month program included devotionals, discipleship activities, book analysis and bi-monthly webinars with authors and Christian leaders. Importantly, the fellows then developed individual plans to incorporate their learning within their sphere of influence.
The program began in 1991, and fellows come from a wide variety of vocations and backgrounds. As a teacher, Miller adds another rich layer to his body of knowledge and belief system.
"I thoroughly enjoyed my time in the Colson Fellows program. I learned that in spite of my experience, that there are always new issues and authors out there that I need to be reading and assimilating into my classroom to keep preparing my students for the culture THEY will be interfacing with," Miller said.