Creative Writing & Arts Chapel
April 12, 2021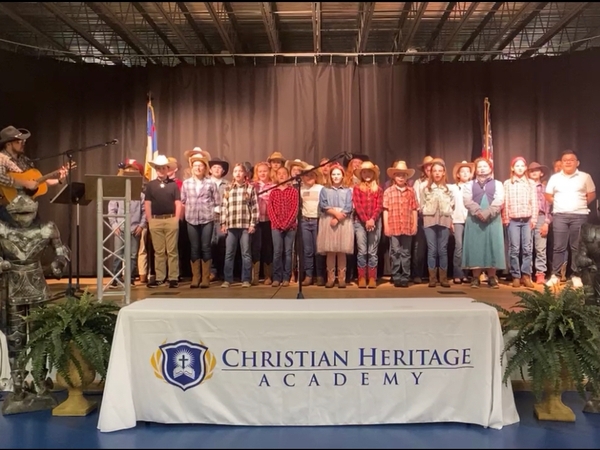 On Tuesday, April 13th, CHA K4 - 6th grade students celebrated their creative gifts at a special Creative Writing Arts Chapel. Each class performed a short song or memorization piece along with a reading from the first place winner in our Creative Writing contest.
Please click to view this special chapel:
(this was also Western Day for Spirit Week :) Enjoy the creative outfits!)
In addition to the chapel, we have created videos of each grade to showcase some of their recent artwork.
"Every man, woman, and child is creative. When we create, it pleases God, because He sees us reflecting his image. He sees us "imaging" him to the rest of the world. God loves to see his image shine throughout the world."
It is a blessing to encourage and cultivate the creative gifts of our students.