CHA Celebrates 40 Year Anniversary & Shares Vision for Future
May 12, 2021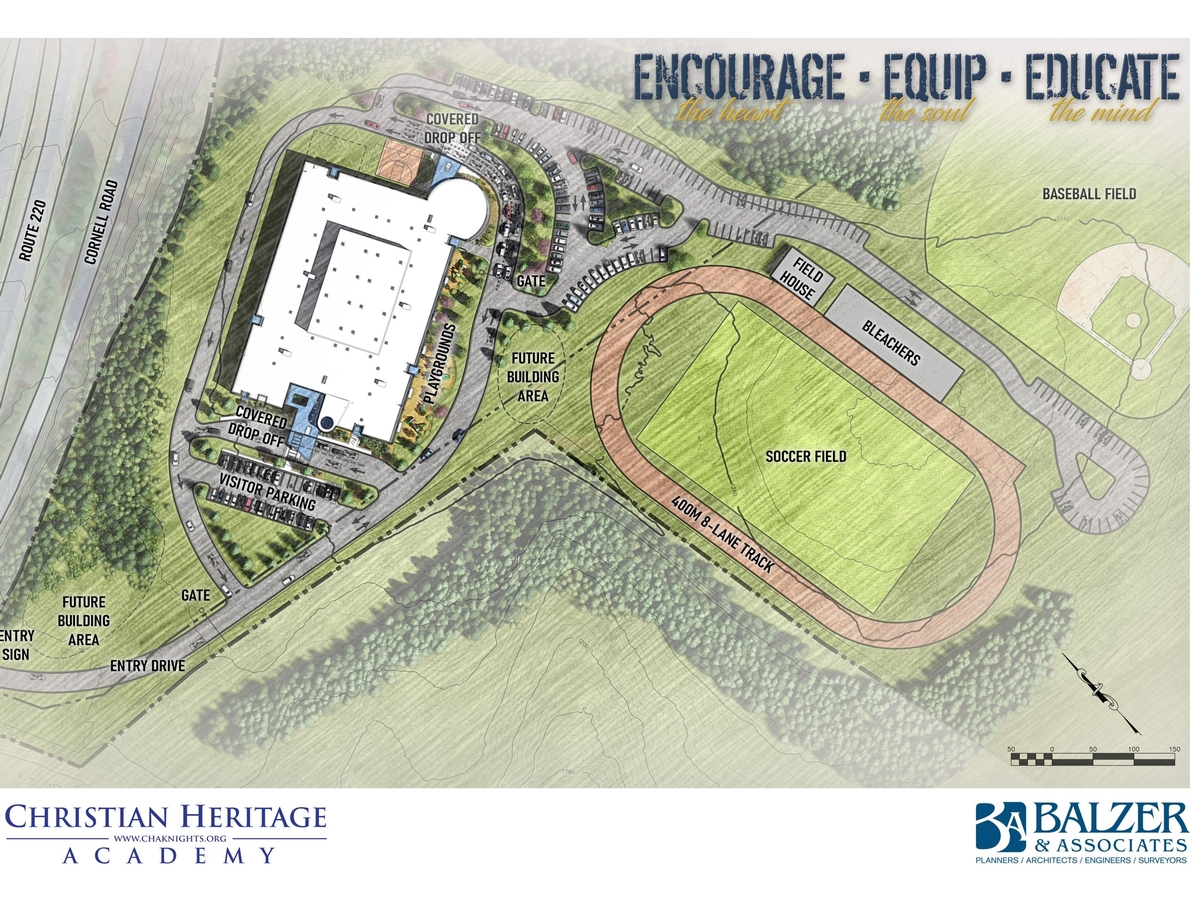 CHA Celebrates 40-Year Anniversary & Shares Vision for Future
On Saturday, May 1st, Christian Heritage Academy held a celebration to recognize it's 40th year of operation. The celebration began with a presentation from Board Chairman, Rob Johnson, to highlight the Lord's faithfulness and provisions over the past 40 years. Franklin Heights Senior Pastor, Stan Parris, then shared about the exciting opportunity to partner with CHA to open an expansion campus for the 21-22 school year. The keynote speaker for this event was CHA Head of School, Tony Quist. Mr. Quist's presentation outlined the school's success in implementing two 5-year strategic plans and the next steps for the future of CHA.
"During the past two years, while the impact of COVID-19 has presented incredible challenges to students, educators, and families across the landscape of all education, the Lord has blessed us with answered prayers, continued growth, and a unified vision for moving forward in faith."
Mr. Quist announced that the Board of Directors and school administration has prayerfully discussed, researched, and prepared a plan to build a new school facility within 5 years to accommodate continued growth and enrich CHA's program through additional athletics and fine arts opportunities. In addition, Mr. Quist revealed that a longtime donor and supporter of CHA has purchased an 84 acre lot on Cornell Road to build a new school.
A Forward in Faith capital campaign will begin in the coming months to begin raising funds for this new facility.
"Since 1980, the Lord has been faithful to call us and equip us to serve students and their families. Praise the Lord for the incredible heritage of love, ministry, and education our school community has enjoyed for so many years and, prayerfully, for many more to come!" -- Mr. Quist