Gaining Flexibility While Maintaining Fellowship 
September 25, 2019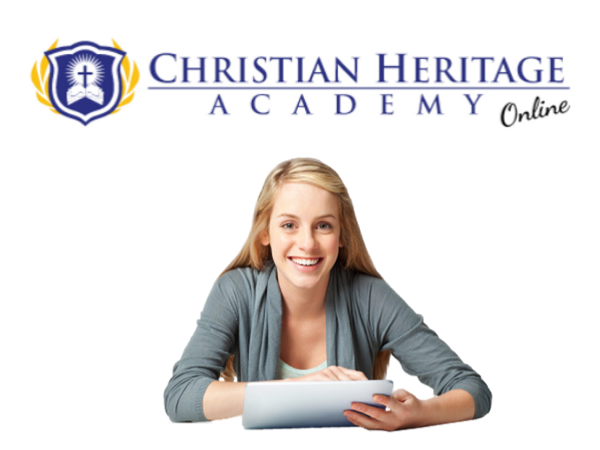 Christian Heritage Academy Pilots Online Program
At a time when the K-12 educational climate has rapidly shifted to include online offerings, Christian Heritage Academy (CHA) announces its 2019 online pilot program. In partnership with Liberty University, the dually accredited program (ACSI, AdvancedED) will include a full-time digital offering, a hybrid of traditional and digital school and a dual-enrollment program which enables students to earn college credit online while still enrolled in high school. Students may also choose an academic track that will allow them to graduate with a CHA diploma and earn an Associate's Degrees from Liberty University.
Here's what sets CHA apart from other online programs: All online students are invited to participate in on-campus, student-life activities including athletics, extra-curricular activities, service opportunities, academic counseling, and special events.
"CHA-Online has been a huge blessing to me and my family, I have been able to take all my classes online and still be involved in activities at my school," said Savannah Novak.
With roughly 2.7 million K-12 students enrolled in online courses during the 2014-15 school year. The trend is accelerating. For families who travel extensively or homeschool, it provides an alternative to traditional schooling.
"The freedom to enjoy a more fluid schedule is appealing and many families are able to take advantage of those options. We want to offer those families the option to receive a Christian education and access to our CHA community," said Tony Quist, Head of School.
Christian Heritage Academy is planning to launch CHA-Online for the 2020-2021 school year. This program will be offered to students in grades K through 12 who are seeking an affordable opportunity for biblically integrated and academically rigorous courses with flexibility and school community.