We prayerfully seek to enroll students who exhibit good character, a strong work ethic, and a willingness to be trained. These qualifications serve as indicators that a student's heart is oriented towards God and that they are ready to receive the full benefit of our program; built around the seven core values of knowledge, nurture, integrity, gratitude, honor, truth, and stewardship.
Knights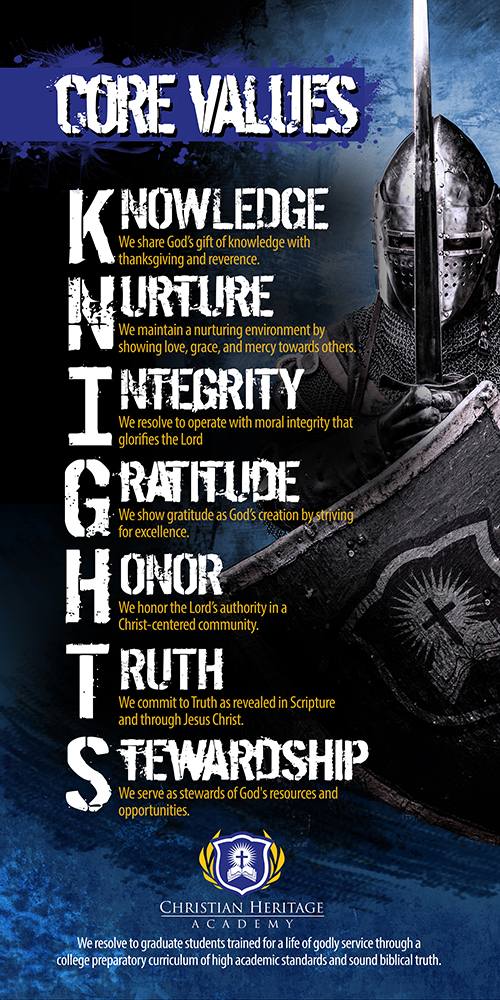 Knowledge-
We share God's gift of knowledge with thanksgiving and reverence.
Nurture -
We maintain a nurturing environment by showing love, grace, and mercy towards others.
Integrity -
We resolve to operate with moral integrity that glorifies the Lord.
Gratitude -
We show gratitude as God's creation by striving for excellence.
Honor -
We honor the Lord's authority in a Christ-centered community.
Truth -
We commit to Truth as revealed in Scripture and through Jesus Christ.
Stewardship -
We serve as stewards of God's resources and opportunities.